Building my database of Climate Reality presentations and relevant educational resources. This page will undergo frequent updates and reconstructions. Please leave your comment/s or contact me for further suggestions.
Climate Reality Project Leaders Resources – Access for ACF/Climate Reality leaders only.
NASA's Global Climate Change: Vital Signs of the Planet – Evidence, Causes, Consensus, Vital Signs, FAQs, and Multimedia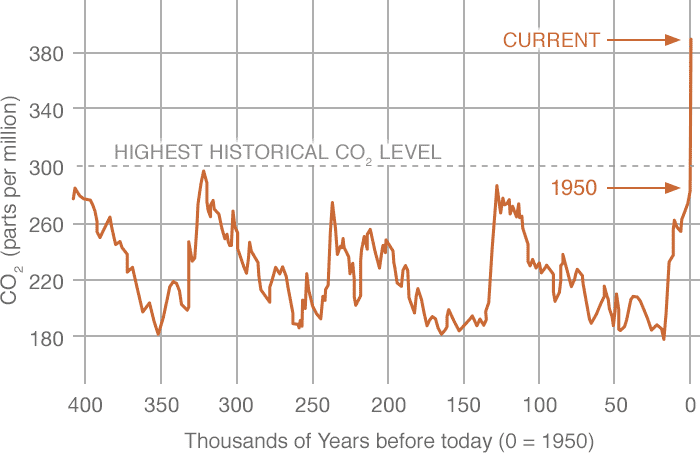 The chart shows CO2 levels in recent years, corrected for average seasonal cycles.
NOAA Education Resources – This portal is designed to assist educators in accessing these materials from one centralized interface. The content here is a sampling of NOAA's education resources and more can be found at each linked location. Materials selected for this site are organized by Themes.
University of Cambridge Institute for Sustainability Leadership
Check out my Climate Videos on Pinterest

Let's share and compare books on Goodreads 

 FREQUENTLY ASKED QUESTIONS

Climate Scientists Australia – FAQs compiled by Australian climate scientists with Climate Works as the Secretariat.

  NCAR –  FAQs are frequently updated with results of recent research and links to supporting material from NCAR scientists and their colleagues at nationally and internationally recognized universities, laboratories, and research units